Dislodgement in medical tubing is an ongoing problem even when external stabilization devices are in use. Linear Health Sciences' core focus is addressing unwanted or accidental dislodgement in medical tubing by integrating our core IP in to products that address this issue across a multitude of use cases.
Our company's flagship device, The Orchid Safety Release Valve, addresses this issue in IV dislodgement. Attaching to luers between the extension set and IV administration set, the Orchid SRV is designed to separate upon a tension event, and to seal the system on both sides. To return back to treatment, remove and dispose of the separated halves, replacing with a pre-packaged, new sterile SRV.
*Linear Health Sciences is currently pursuing FDA clearance for the device. Marketing material is still under development and will be consistent with product labeling.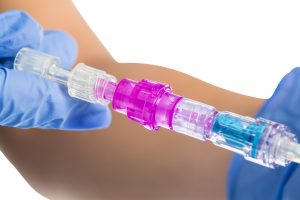 – THIS PRODUCT HAS NOT BEEN REVIEWED BY THE FDA AND IS NOT CURRENTLY BEING OFFERED FOR SALE –

Medtech Innovator: Selected as a semi-finalist for the Medtech Innovator 2016 competition, Linear Health Sciences received a scholarship to the Virtual Accelerator program.
ANGEL MD: Angel MD, the largest network of medical startups in the world, has singled out Linear Health Sciences as a #FeatureStartup.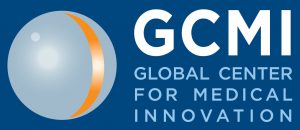 Global Center for Medical Innovation: The Southeast's first and only comprehensive medical device innovation center, dedicated to accelerating development, building businesses and improving health.

2016 Innovator of the Year: Linear Health Sciences was selected as a finalist for the Journal Record's 2016 Innovator of the Year award, given to outstanding Oklahoma-based companies.

medGadget: medGadget, a leading medical technology publication, highlighted Linear Health Sciences in this article.