Accidental dislodgement of IV catheters is an ongoing problem even when catheter stabilization devices are in use. The Orchid Safety Release Valve (SRV) prevents dislodgement.
Orchid SRV attaches to the luer between the extension set and IV administration set. When applied with sudden force to the line, the valve breaks away and seals off both sides of the line. To restart the flow of fluids, attach a new, sterile Orchid SRV to the line.
Unscheduled catheter restart costs around $30 on average. Most hospital patients receive IVs, so dislodgement restarts and costs can add up quickly. Restarts are also uncomfortable for patients.*
*Linear Health Sciences is currently pursuing FDA clearance for the device.
The average IV restart can cost around $30.
Save the cost by saving the line with the Orchid SRV.
Orchid SRV could provide advantages for patients, vascular access specialists, and hospitals. These potential advantages include:
Fewer IV restarts including painful needlesticks.

Reduced potential for invasive treatment such as central lines due to loss of peripheral IV integrity.

Greater efficiency by avoiding dislodgements and unscheduled IV restarts.

Less exposure to sharp injuries and potentially infected blood.
Reduced potential for infiltrations, phlebitis and healthcare-acquired infections.

Cost savings due to more efficient use of nursing time and less need to replace entire IV setups because of accidental dislodgements.

Greater patient satisfaction.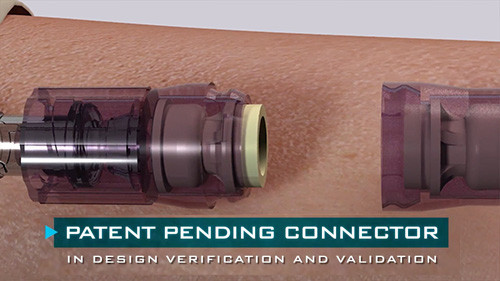 BRINGING TENSION DISCONNECTS TO MEDICAL TUBING
Innovative, Mission-Critical Breakaway Valve Solutions for IV Dislodgement
At Linear Health Sciences, we know IV dislodgement and unwanted disconnection of medical tubing is painful, dangerous, and expensive.  This is why we develop innovative, mission-critical solutions. These solutions grant medical facilities fewer unscheduled restarts while improving patient satisfaction and reducing overall costs.
Linear Health Sciences create and maintain strong relationships with our customers, built on a foundation of excellence and trust. From the innovative breakaway valve solutions for IV dislodgement we manufacture to our dedicated customer service and support, we focus what's important to you.
– THIS PRODUCT HAS NOT BEEN REVIEWED BY THE FDA AND IS NOT CURRENTLY BEING OFFERED FOR SALE –

Medtech Innovator: Selected as a semi-finalist for the Medtech Innovator 2016 competition, Linear Health Sciences received a scholarship to the Virtual Accelerator program.
ANGEL MD: Angel MD, the largest network of medical startups in the world, has singled out Linear Health Sciences as a #FeatureStartup.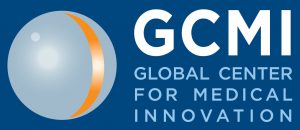 Global Center for Medical Innovation: The Southeast's first and only comprehensive medical device innovation center, dedicated to accelerating development, building businesses and improving health.

2016 Innovator of the Year: Linear Health Sciences was selected as a finalist for the Journal Record's 2016 Innovator of the Year award, given to outstanding Oklahoma-based companies.

medGadget: medGadget, a leading medical technology publication, highlighted Linear Health Sciences in this article.