Linear Health Sciences is a medical device company creating products for various types of medical tubing based on its proprietary, breakaway safety-valve technology. This platform technology is designed to improve the healthcare experience for patients, caregivers, and healthcare facilities.
The company has made substantial progress toward global patent protections and FDA clearance for the Orchid Safety Release Valve. There is a total addressable market of more than $1 billion annually for devices made by the company, which was founded by a physician and two engineers.
Dr. Ryan Dennis, Founder, CEO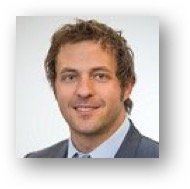 Dr. Dennis is a practicing hospitalist residing in Norman, OK. As the original conceptualist of the ORCHID Valve, Dr. Dennis acts as the foundational cornerstone of Linear Health Sciences. By shaping the team's focus toward maximizing clinical impact, Dr. Dennis drives Linear towards innovation that creates value for patients, providers, and purchasers. Dr. Dennis attended Oklahoma School of Science and Mathematics before graduating with Honors from The University of Chicago. He earned his M.D. and completed a residency in Internal Medicine at the University of Oklahoma Health Sciences Center. Dr. Dennis is currently an MBA candidate at OU's Price College of Business. With any free time left you can find him spending time with his nurse practitioner wife and little boy, Weston, or continuing to hone his skills as an avid aviator and instrument-rated private pilot.
Adam Waters – Co-founder, CTO
Adam Waters brings a 7-year history focused on fluid handling technology and product development to the Linear Team. From napkin sketch to final product, Adam has led ORCHID valve's design engineering for use, assembly and manufacture. Adam was born and raised on the outskirts of Chicago and attended Purdue University where he received his Bachelor of Science in Mechanical Engineering Technology. Adam has seamlessly translated his technical expertise from industrial fluid handling to the medtech space. Adam currently resides in Chicago with his wife, an RN, who provides valuable feedback as an end-user. In his spare time, you can find Adam, a keen technology fan, tinkering with next-generation software or catching up on the latest market trends.
Daniel Clark – Co-founder, CMO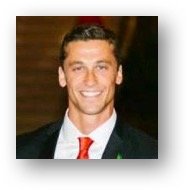 Dan Clark comes to the team with over 8 years of partnering with major medical OEM's to bring next generation products to market. Born and raised in greater Chicago, Dan is a Purdue University graduate where he earned a Bachelor of Science in Industrial Engineering, with minors in Mechanical Engineering and Management. Dan has a strong history of involvement across all levels of medtech companies to strategically align efforts throughout the development, scaling, regulatory, and commercialization of a product; eventually working as the liaison for medtech OEM leadership on global strategy. Dan's responsibilities as CMO of Linear Health Sciences encompass marketing and bizdev efforts, as well as overall strategic support. As what some would call an over-addicted health nut, Dan's free time is spent working out or involved in outdoor activities in greater Los Angeles, where he resides with his fiancée, Amy a pharmaceutical sales rep.
Here at Linear Health Sciences our mission is delivering convenience, safety, and satisfaction to every patient connected to a medical line, and every provider supplying them.
At Linear Health Sciences we know that developing a product for clinical use requires consistent feedback to drive the best possible development of a product. Because of this we've enlisted the help of several thought leaders in the Vascular Access space for their direction and support – ensuring we bring the most functional and valuable product to market.
At Linear Health Sciences we've focused on making our concept become a reality.
By identifying the right partners the Orchid Valve will be able to come to market faster and smarter vs. traditional processes. That all starts with the first partner and incubator channel: i2E.
i2E, inc.
With offices in Oklahoma City and Tulsa, OK, i2E's nationally recognized services include business expertise and funding for Oklahoma's emerging small businesses. i2E has nearly $50 million of investment capital under management.

Radius PD
Radius is an innovation and development firm organized to help define a strategic path to success and then realize it through superior, user-inspired design and execution. With integrated manufacturing experience and capabilities, Radius' model has been purposely designed to accelerate ideas to market while reducing risk and maximizing return on investment. Radius has decades of experience designing and developing healthcare technology and humanizing patient experiences.
As an ISO 9001-13485 medical device registered company, we support leading and emerging medical companies from around the world with a strong foundation in regulatory affairs, testing and verification labs, and quality system management.
R&Q
Founded in 2008, R&Q provides integrated quality and regulatory consulting solutions to medical device companies. We support the life-cycle of medical devices from conceptual development through post-market surveillance, providing solutions that accelerate the success of medical device companies and improve people's lives. Business-focused with proven best practice, strategic, and tactical solutions, R&Q experts focus on all aspects of business-balanced decisions of regulatory and quality, emerging trends, and defining new ways of maintaining compliance. R&Q's strategic problem solvers are keenly focused on our customer's success.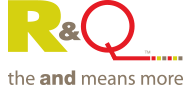 MedTech Innovator
Here at Linear Health Sciences we know a good thing when we see it. In association with Advamed, MedTech Innovator is the premier virtual accelerator in the Medtech space. Out of 430 applicants and over 90 advisors Linear Health Sciences is proud to be one of just 20 semi-finalists to be enrolled.
MedTech Innovator is the medtech industry's global competition and virtual accelerator. Their mission is to accelerate the development of transformative innovations that benefit patients and deliver improved value to the health care system. Being associated with the program allows its semi-finalists to be exposed to key industry leaders, finance, and some of the world's largest medical device manufacturers as
primary stakeholders and thought leaders while enrolled in the MedTech Innovator program.

Global Center for Medical Innovation
The Southeast's first and only comprehensive medical device innovation center, dedicated to accelerating development, building businesses and improving health.